Sunday Services
BECAUSE OF RESTRICTIONS DURING THE PANDEMIC THE SUNDAY SERVICE SCHEDULE HAS CHANGED. 
Most are now able to be held in the church and will still be accessible through Zoom or Youtube 
PLEASE SEE THE 'This Sunday' page for details of the coming Sunday and The Message on Church News for future service information
 Coffee will be available outside the church  after the service, weather permitting.
The information below has been adapted
The First Sunday in the Month
The Vicar will lead a Common Worship Holy Communion service at 11:00a.m. 
The Second Sunday in the Month
A 'Family Service', family-friendly, often 'themed', will be held at 10 a.m. FFISS will be on Zoom for now
The Third Sunday in the Month
This will be lay led Morning Prayer at 10am
The Fourth Sunday in the Month
The Vicar will lead a Joint Communion with Hartlebury & Doverdale (this is likely to be streamed from St Andrews once technology is in place). This service will be held at 11:00am.
The Fifth Sunday in the Month
Is likely to remain a Zoom service
---
If you would like transport to any of the 'away' services, including the 5th Sunday, please let one of the Church Wardens or PCC members know. Their contact details are on the 'Who's Who' page of this website.
In addition to this website See Latest Service Times. There are also notices of each month's services on the church noticeboards.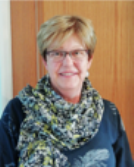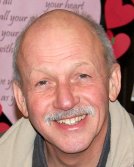 Please feel welcome to drop in to any of our services if you are new to the parish or just visiting.
Fiona Davies and Andrew Horn (Churchwardens)