Parochial Church Council (PCC)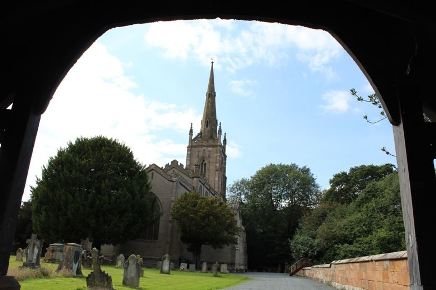 About the campaign
We are a charity under the auspices of law and the the Diocese of Worcester. Click here for more information.
St Andrew's church survives and grows by being part of a wider family, both here in Ombersley and throughout Worcestershire. However, our church finances have also been thrown into doubt by the current Coronavirus pandemic. Even though the church building is currently closed, we do have ongoing commitments to maintain.
We share our income with the wider church in Worcestershire, without which some clergy will be struggling to survive. We also have our own church running expenses, including insurance, to meet. Although some of these expenses are currently reduced, they have not been eliminated.
At St Andrew's we are fortunate to have a basic income which we receive from regular contributions through standing orders and the recently introduced Parish Giving Scheme. This income is usually supplemented by contributions made at Sunday and other services as well as other fund raising events. These have currently dried up and even this year's Church Fete, which is also a major fund raiser, is in doubt.
We need your help now
By making a donation through our website you will help us to maintain our commitment in providing a viable church both to the community of Ombersley and also in Worcestershire.