Ombersley Spire and Church Appeal (OSCA)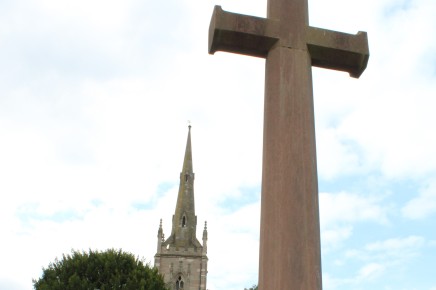 About the campaign
We are a registered charity no 1131675.
Our magnificent St Andrews Church is rapidly approaching 200 years since its consecration (1829). As a Grade 1 listed building, it inevitably requires constant attention and, on occasion, major works. The striking Thomas Rickman 'Strawberry Hill Gothic' design, with its tower and spire, makes it the focal point of the village. It is considered one of his finest works.
In 1991 OSCA (The Ombersley Spire and Church Appeal) was set up to deal with restoration of the building. Since its inception the following major works have been undertaken:
1993/4 Spire stonework restored
1996 Roof completely re-slated
2001/4 Main nave windows restored
2011 Tower stonework restored
2011 Tower pinnacles replaced
This quality work will keep the church water and wind proof for generations to come.
The remaining windows and frames now need major work. They include the showpiece East window, with Sandys family crest in the centre; the three vestry (east) and two lobby windows (west) and the eight clerestory windows high above the nave also need restoration.
Many of these windows have been shielded by polycarbonate screens, placed 25 years ago as an 'emergency' measure. The windows are held in place by unusual metal frames. The metal has deteriorated badly, with the iron part rusting and damaging the stone surrounds. They are at the end of their life and in urgent need of repair.
We need your help now
The estimated cost of window repairs is £250,000, excluding VAT. The specification is currently out for tender. We hope to reclaim the VAT, but the current government scheme for churches ends on 31 March 2021, unless extended. We have raised about £140,000 and have indicative support of a further £100,000 from local charities. By making a donation through our website you will help us to reach our financial target and ensure the restoration project can go ahead.